Farmers Dinner
This post may be a little scattered, but, that is just how my brain is right now. I'll just cut to the chase.
Big Announcement
Within the next few days, I will launch my Patreon account to generate financial support for my writing. Preparing the page has forced me to take a hard look at what it is I do, and why. This has been a good thing. I would greatly appreciate the sharing of my page once it is launched. Working at least 30 hours a week in the restaurant business, trying to start a business that incorporates my writing, being a mom, and writing is a lot to try and accomplish every week. I am hoping to generate enough patronage for my writing so I can cut back on my bartending, and focus on the documentation of our local farmers, artisans, and artists through my writing, food and photography.
These past few weeks have been ones of tremendous growth. Day by day this spring I slowly brought my life back into order. I am still just beginning to recognize just how traumatic the last decade has been for me. Betrayal, deception, great loss, intellectual trial, chronic illness, and my mother and brother moving out of country. But also: Joy, friendship, beauty, love, success, and watching my babies become healthy & kind young men. I think understanding will take some time to accomplish.
Through all this, I have remained committed to the thing I have known I wanted since I was a child: To be a writer.
This past Monday, 28 May, saw the realization of an idea I had years ago. I am nothing, if not persistent. I brought five farms together around my table: Eckerton Hill, Epic Acre, Kreeky Tree, Loch Nehf, and Primordia. Farming communities are usually small. There are not many people who are willing to commit to the life. Monday, I had the opportunity to introduce some farmers new to the area to others who already knew each other, in the person, and introduce all of us to one another on the plate. The food was good, the conversation lively, and everyone had a brilliant time.
This night was my opportunity to give back a little to those who give so much of themselves to all of us. Their lives lived to cultivate and nourish life, not just on their farms, but in our homes. It was as much my honor to transform their life work, as the honor I received in the silence during eating, and the licking clean of plates. Respect the beauty and integrity of the ingredients, and you, too, will have people licking their plates clean.
The Farmers Dinner was a success, and not mine alone. As with everything else in my life, I had people who helped make this a reality. Pete Fleming built the table we gathered around out of wood John Burns had on a property. Each farm provided the bulk of materials I used to create this meal. The farmers all made the time to come together around my table. The night would not have been possible without all of us coming together.
The fellowship we created that night was out of love of land and respect for beauty. I am stronger because of our coming together, in ways I may never fully understand.
Now, it is my time to control the narrative. I have passed through the years of questioning authority. I have stepped beyond the years of supporting others as we push back against authority. Now, it is my time to control the narrative: to break the frame of industrialization and the lexicon of commerce, which constrict our current society. To move out from under the weight of the quantitative. To ground discourse in the qualitative.
I am firmly rooted at the intersection of art, education, and agriculture. I am committed to the aesthetic. I am in love with the humanities. Human imagination and creativity are the things of legend, and we need the legendary more than ever. We are in a time of crisis. Our physical infrastructure is collapsing, our health care system is in ruin, our public education system is decimated, our commons have been sold to the highest bidder, and our system of governance is controlled by individuals with no respect for community, or appreciation of beauty. Commonwealth has no meaning. The Multitude has been left to perish. Empire devours the world. This is not hyperbole.
Across this planet, we have created the human world. We can make it whatever we want. We have always been able to make it whatever we want. Today, greed and cowardice are killing us, and so much of what our species has evolved with on this planet.
We must move beyond the transactional, into the transformational. The change has already begun. We have drastically altered the chemical composition of the atmosphere within our biosphere. This is a fact. This is a consequence of industrialization we have known would be coming for over a century. We can either make this an opportunity to reimagine our human world and come together as a global community, or we can die off.
We, The People, must deny tribalism and starve hate. We, The People, must extend community and feed fellowship. Our species depends on it, and that is not an exaggeration.
Now, it is my time to control the narrative. I found my voice, buried beneath patriarchy and institutionalized violence. I found my voice within the voices of women in Medieval and Renaissance literature, within the voices of dissent against Empire, within the voices of the Reformation, within the voices of the Harlem Renaissance, within the voices of labor organizers, within the voices of writers, dancers, and musicians, within the voices of philosophers, scientists, and mathematicians. I will not deny my voice, because in doing so, I deny all others who came before me.
Join me. Raise your glass in fellowship. Raise your voice in chorus. Love Loud.
Cheers.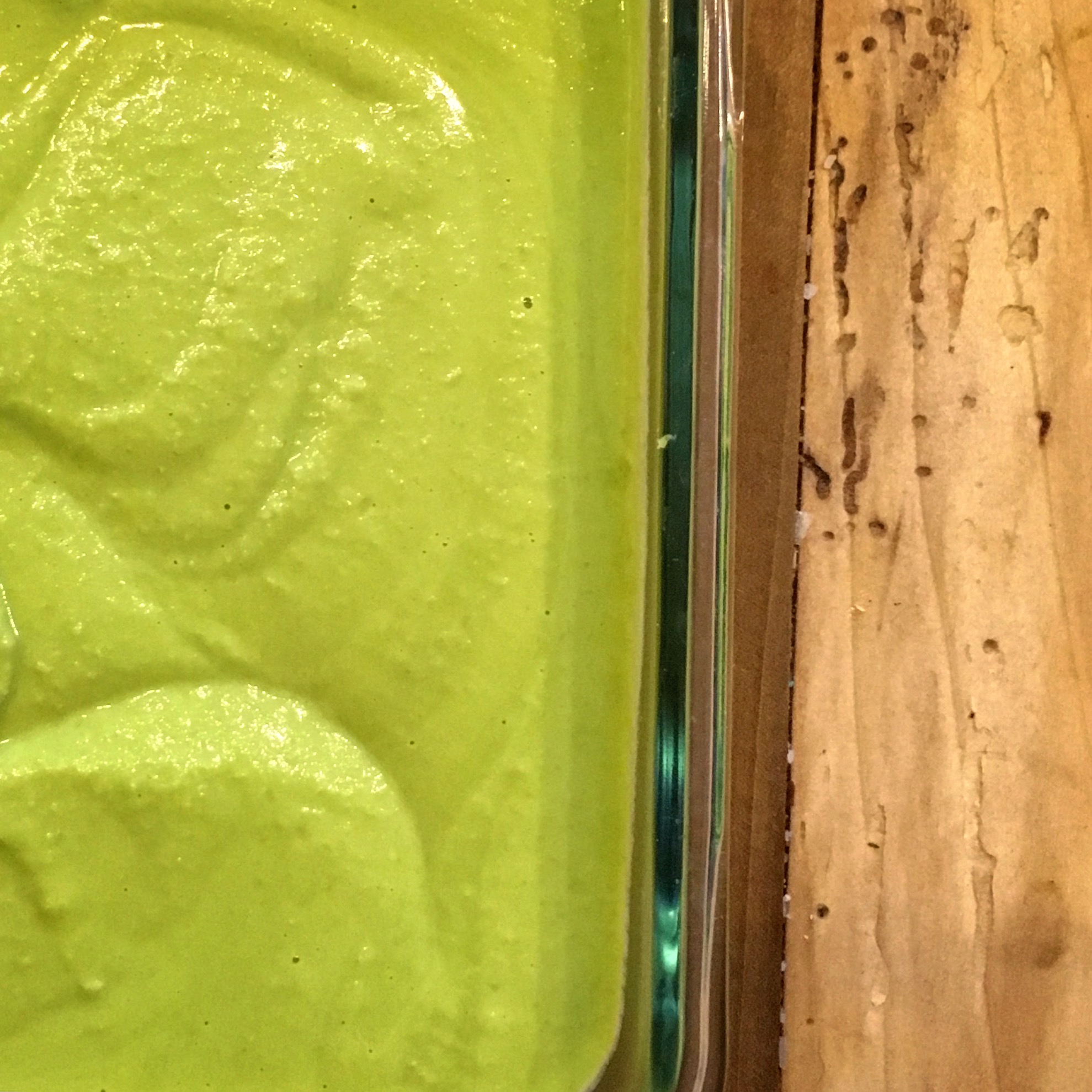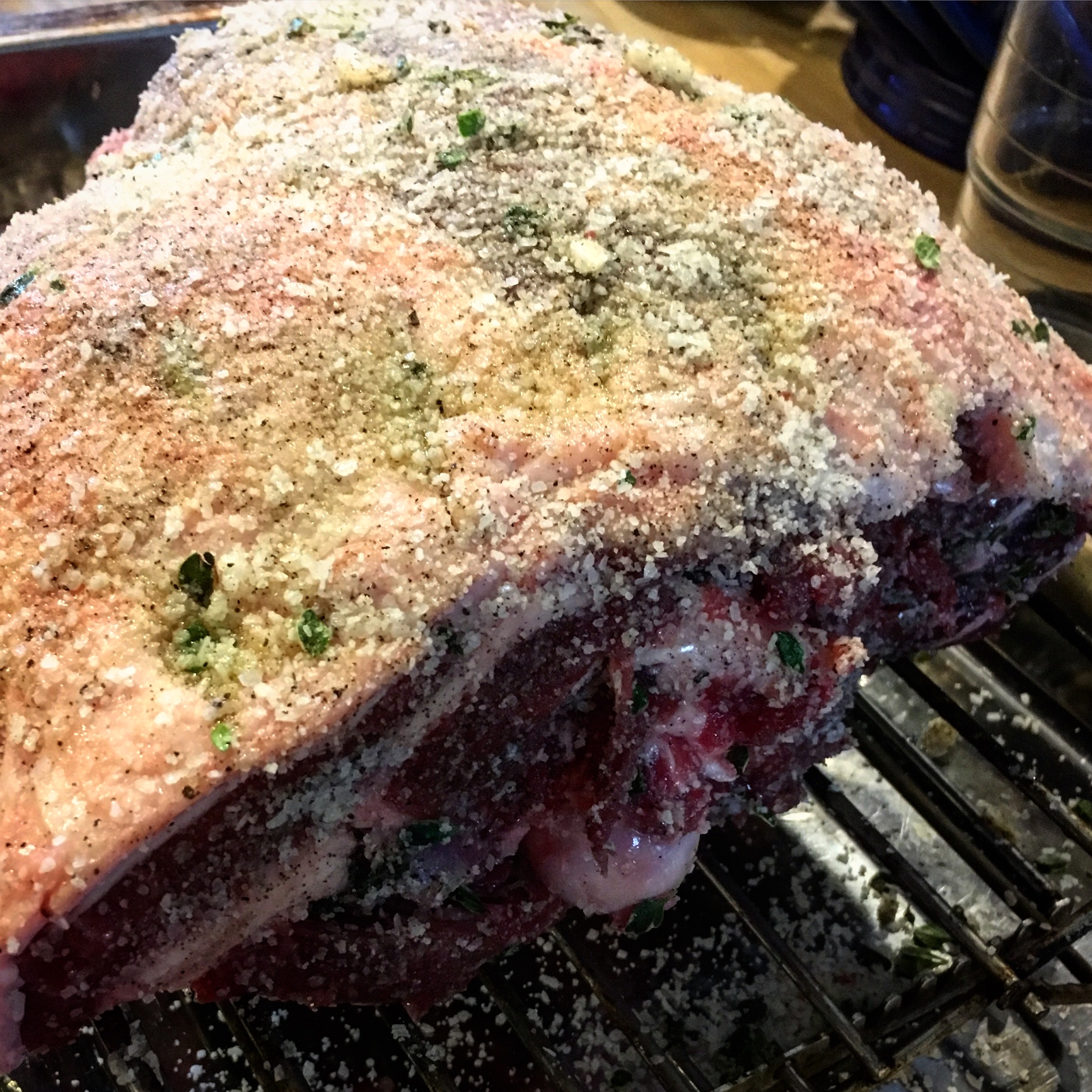 Farmers Dinner Menu
Crispy New Potato Cups with Creamy Seared Primordia Farm Maitake in Wholesome Dairy Farm Cultured Butter & Pickled Scholl Orchard Goldrush Apple-Shallot Mignonette
Creamy Epic Acre Asparagus Soup in Kreeky Tree Farm Chicken Stock with Eckerton Hill Nasturtium & Epic Acre Pea Shoot
Roast Loch Nehf Farm Leg of Lamb with Sweet Pea Purée, Epic Acre Pea Shoot & Jus
Seared Eckerton Hill Baby Red Romaine & Epic Acre Pea Shoot
Decadent Roast Kreeky Tree Farm Chicken with Carrot Purée, Epic Acre Pea Shoot & Jus
Lemon-Eckerton Hill Strawberry Tart
Valley Milkhouse Witchgrass & Honey Bell with Raw Regional Honey, Cinnamon, Cayenne, and Epic Acre Strawberry & Rhubarb Jams
Rosé & Bubbly
Epic Acre Rhubarb Shrub
Organic Potatoes, Carrots, Peas, and Organic Valley Heavy Cream from Wegman's
Lemon-Strawberry Tart
1 pt Fresh Strawberries, tops cut flat
About 3 tbls Strawberry Jam or Jelly
Pâte Sablée
8 oz Unsalted Butter, softened
3/4 c Confectioners' Sugar
4 tsp Pure Vanilla Extract
2 c All Purpose Flour
1 tsp Salt
Useful Items: Stand Mixer, 9- to 9 ½-inch tart pan with a removable bottom and fluted sides about 1 to 1 1/8 inches high, Off-set Spatula
Put Butter and Sugar in the bowl of a stand mixer. With flat paddle attachment, mix on medium speed until pale and fluffy, about 3 minutes. Mix in Vanilla. Add Flour and Salt. Mix on medium-low speed until just combined and crumbly, about 15 seconds (do not overmix).
Pat dough into a disk, and wrap in plastic. Refrigerate for at least 1 hour.
Adjust one oven rack to upper-middle position and one rack to lower-middle position.
Oven to 375F.
Unwrap dough. Lightly flour large sheet of parchment paper. Place dough in center. Roll out dough and line tart pan. If the dough is difficult when you go to roll it out, let it stand at room temperature for a few minutes. If the dough becomes soft and sticky while rolling, rechill it until it becomes easier to work with. Alternatively, you can firmly press small chunks of the dough into the fluted edges and bottom of tart pan. You must work quickly, to avoid melting the butter. Freeze dough 30 minutes.

Place chilled tart shell on cookie sheet. Firmly press foil against the inside of the tart shell and fill with pie weights or beans.

Bake on lower rack 30 minutes, rotating halfway through baking time. Carefully remove foil and weights.

Transfer cookie sheet with tart shell to upper rack and continue to bake until shell is golden brown, about 5 minutes longer.
Tart shell must be completely cooled before filling with Our Favorite Lemon Curd. With shell in tart pan: Fill with lemon curd. Place strawberries, flat cut side down, atop lemon curd. Brush or drizzle strawberries with just warm jam or jelly. Chill for several hours, up to 24 before serving. Remove tart from pan just before serving.
Enjoy with a glass of bubbly that has just a touch of Rhubarb Shrub added.